"ITALY CALLS ON" – VI INTERNATIONAL FORUM OF TEXTILE CREATIVITY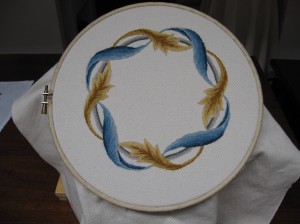 10-12 may 2013 – Fiere di Parma
We were present with our products and we have proposed: kit, drawings, Video CD, Book.
We participated in the competition "INTERNATIONAL CIRCLE", whose theme was the representation of their idea of internationality through textile creativity. We organized workshops approach to Bandera embroidery technique with two daily sessions.
15TH EXHIBITION OF HAND EMBROIDERY AND CRAFT FABRIC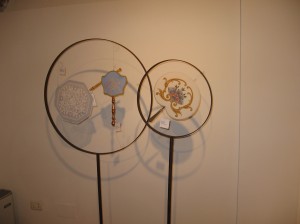 6-8 September 2013 Valtopina (Pg)
On this occasion we have proposed our peculiarity and attended an exhibition based on the theme of water, Earth, fire and air, entitled "Air PATTERNS", Embroidering a range. On this occasion we have prepared two message boards of ancient samples of the Textile Museum of Chieri.
.
.
.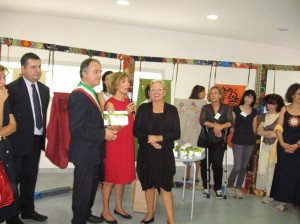 .
.The President Anna Ghigo was awarded the "master of 2013 thread" with motivation: "Professionalism Award of innovation, sensitivity, study and research ".
.
.
.
X Edition of MANUALLY 2013
from 26 al 29 September – Lingotto Fiere di Torino
GREENHOUSE EFFECT – Parkstrasse Pecetto Centre (To)
12-13 October 2013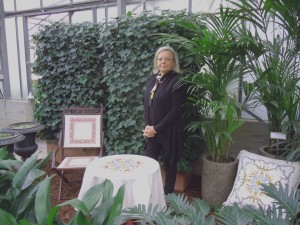 The "Green Service management of the Comune di Torino" and the "Compagnia della Chiocciola" di Chieri (To) they organized an exhibition where they found references on textiles and the baked items that for centuries have marked the construction and production activity of the city of Chieri.
The plants shown were protagonists of the visit and Bandera embroidery frame.