KNOWLEDGE AND EXPERIENCE THE TECHNIQUES OF EMBROIDERY BANDERA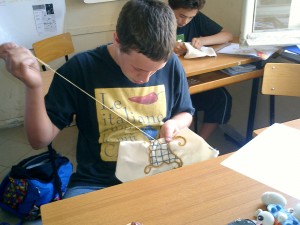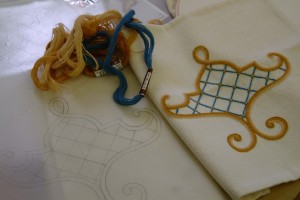 OBJECTIVES:
Have experience an important activity and as old as that of the embroidery Bandera
Stimolare le capacità tecnico-manuali e la creatività.
USERS: students of the schools of the territory of Chieri and beyond, from fifth grade to high school.
PATH LEARNING:
Visit the Museum
Presentation of the course to the class, by the expert of the Friends of the Bandera Embroidery, a scuola
Activities in school, in periods of two or three months
After about a month, visit to each classroom, for control work, explanations and insights.
MATERIALS: Kit of work materials prepared by the, Teacher and Student.
TO VERIFY:
At the end of each school year in preparation for an exhibition of the work of the boys.
A questionnaire to evaluate the activity of the museum and in the classroom.
A final assessment of teachers and project promoters.
COSTS: to be agreed with local authorities or schools interested in.